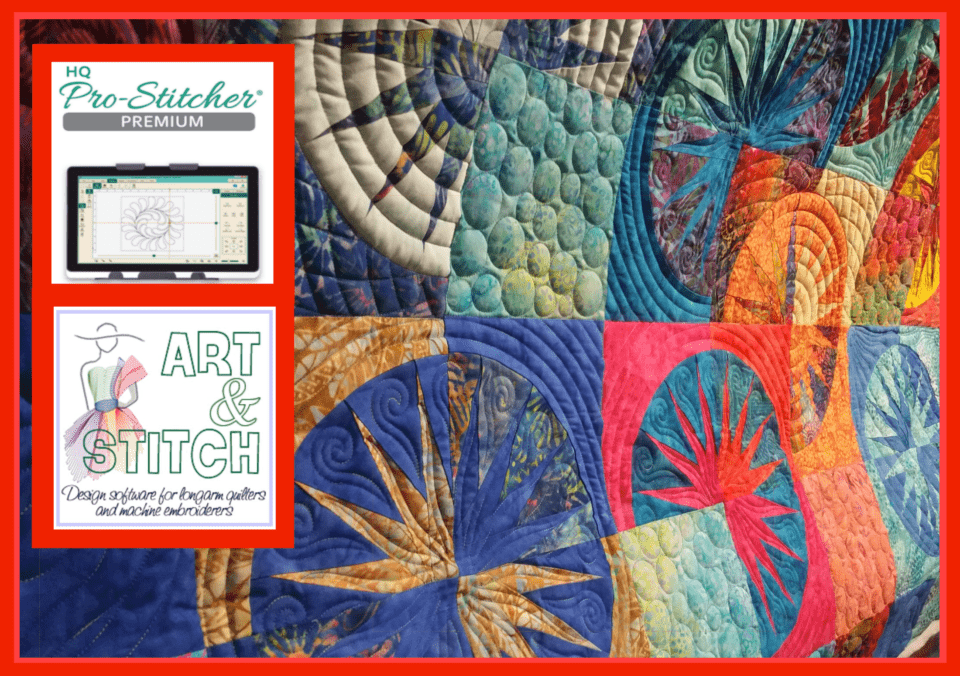 Wouldn't it be cool if you could hang out at Angela Walters' shop and take digital quilting classes at the same time?  Well, here's your chance!
I'll be teaching two days of Pro-Stitcher Premium followed by two days of Art and Stitch at Angela's awesome shop in February.  You won't want to miss this comprehensive class series, Quilters.
Beginners and experienced users will expand their knowledge with this lecture/demo, simulation, and hands-on format.
Contact Quilting is my Therapy for more information at [email protected].
Come to class with a laptop, or the Pro-Stitcher tablet with the keyboard, and a wired mouse. If help is
needed to install Pro-Stitcher Simulator, arrive at least thirty minutes before class start time for assistance.  Art and
Stitch should be installed and activated. The program User Guide gives excellent activation instructions.