Handi Quilter Event – Virtual – Quilting Is My Therapy, October 31 – November 1 2020
October 31, 2020 @ 10:00 am

-

November 1, 2020 @ 5:00 pm

CDT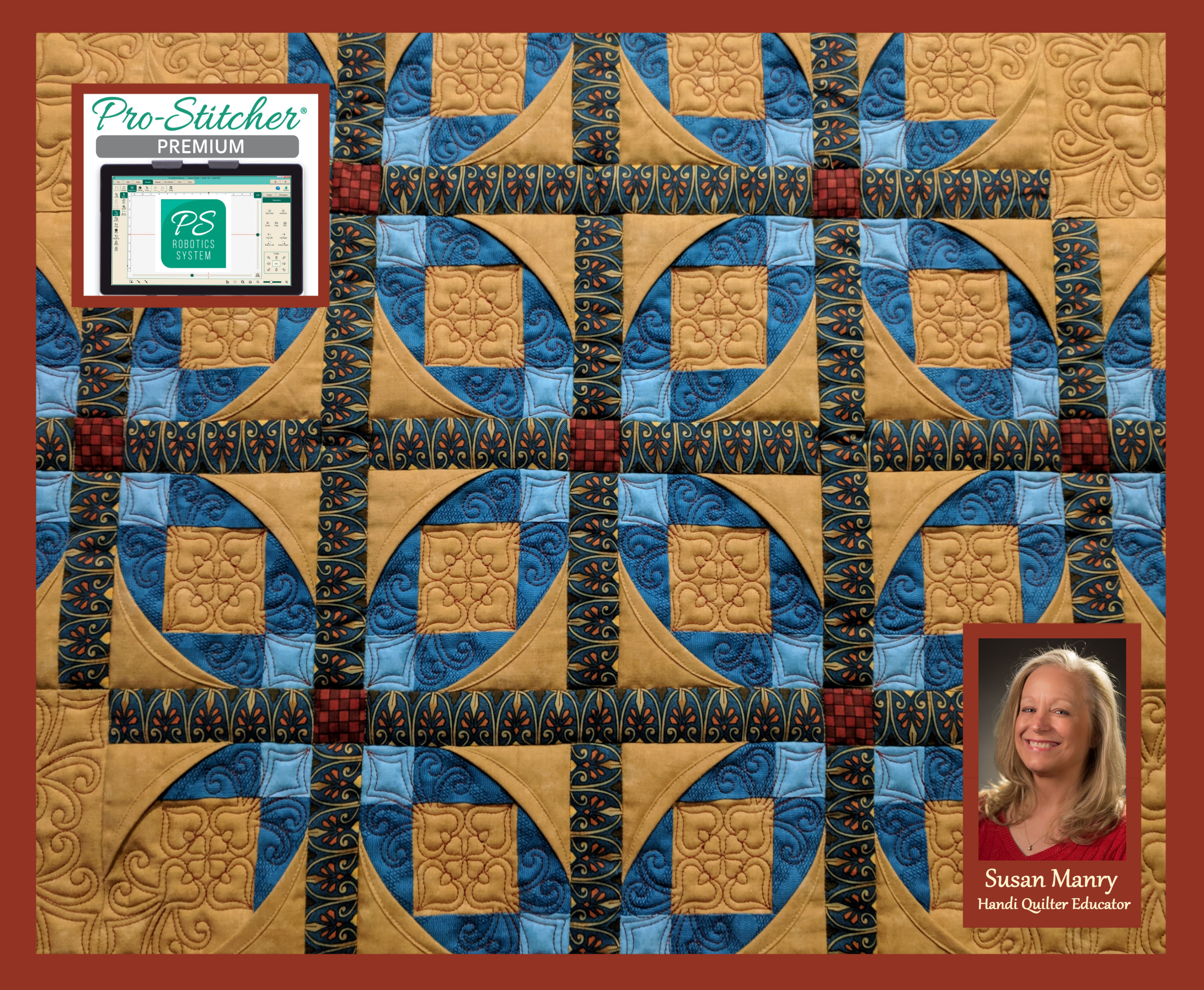 Talk about seeing stars! This Halloween, I'm teaming up with Angela Walters of Quilting Is My Therapy to host a two-day comprehensive seminar that will teach you everything you've ever wanted to know about Pro-Stitcher! 

Day One will begin with an overview of Pro-Stitcher's tools, features and settings (including recent updates!), followed by a demonstration of how to download, import, and save designs. We'll explore creating a variety of edge-to-edge Quilt layouts– including wrapping and offsetting– and learn the drag & drop method for advancing the quilt. We'll learn how to reposition and resume our Quilts after interruptions like thread breaks, and finish the day with an introduction to simulating your quilt-top using Pro-Stitcher, so that you can design even when you're away from your machine!
On Day Two, we'll take things to the next level by learning about Pro-Stitcher's advanced functionality! We'll learn to work simultaneously with multiple designs, stitch seamless borders with corners, and go in-depth on cropping, including how to effectively set your areas for custom Quilting. We'll learn to work with irregular spaces– such as quilting on nontraditional tops– and how to make the best use of the move, mark, and record functions. We'll finish up the day with an introduction to Pro-Stitcher Designer, so that you can create custom motifs for your Quilts anywhere, anytime! After that, it's time to let your curiosity run wild, and ask me anything you've been burning to know about the tools, the technique, or the creative process!
Class size is limited – reserve your spot early! Applicants to this class should be comfortable with using Zoom to communicate, and should ensure the stability of their connection, as well as the fidelity of their voice and video communication prior to the day of the class! A simple Zoom tutorial can be found here.

Related Events