Handi Quilter Event – Virtual – Two Chicks Quilting Oct. 19-20
October 19, 2020 @ 9:00 am

-

October 20, 2020 @ 4:00 pm

CDT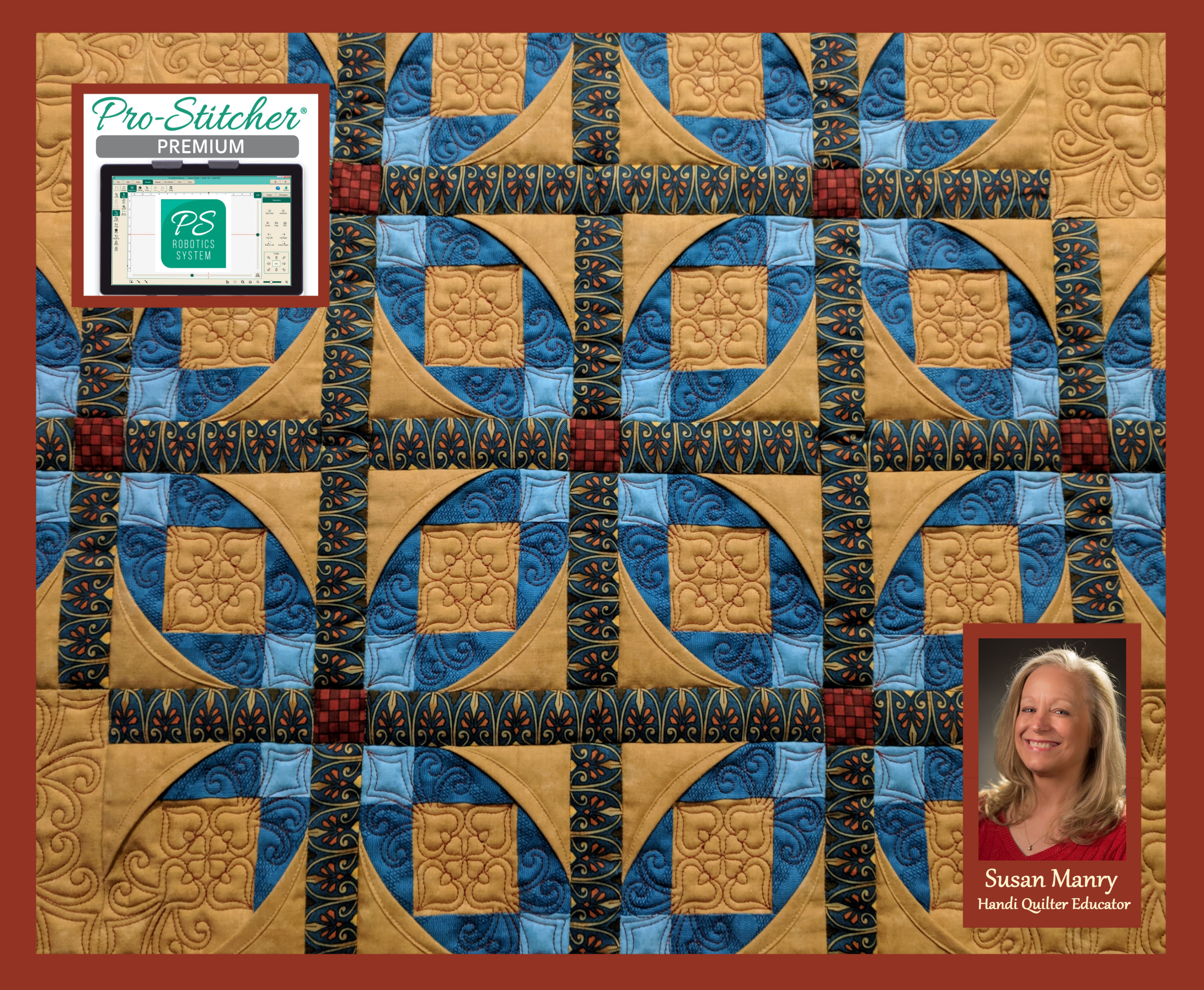 Our friends at Two Chicks Quilting have made it possible even in these crazy times!– A two-day all-inclusive Quilting lab from the safety and comfort of your own home, taught by Yours Truly!  By combining a little digital witchcraft with our collective studio expertise, we've made it easy for you to connect and learn the skills necessary to fully realize your potential as a Quilter.  Whether you're just starting out with Pro-Stitcher, or working to bring your art to the next level, you won't want to miss this opportunity.
Day One includes six hours of instruction, in which we build our skillset from the ground up– exploring the features and settings of HQ Pro-Stitcher Premium. We'll learn to work with designs both original and imported, create all kinds of edge-to-edge layouts, and how to advance our Quilt with drag-and-drop.
I'll teach you how to avoid gaps between rows, and prevent drifting of your pattern  We'll finish up the day by learning about the new start/end tool, and how to recover from interruptions like bobbin changes and thread breaks.
On Day Two, we'll fill another six hours exploring more advanced topics– We'll learn to work simultaneously with multiple designs, stitch borders seamlessly with corners, and chunk borders.  We will go in-depth with crop, set accurate and effective areas, and explore all of the Custom Quilting tools.  We'll finish with a brief introduction to Pro-Stitcher Designer– and naturally, an open Q&A Period in which you can ask me whatever's on your mind!
This event won't be the same without you! Your questions and contributions will help direct everyone's learning, which is why a full video record of our unique class, exclusive to the students who signed up, will be available for two weeks after the session, to help you perfect the skills you've learned while reliving the memories of time spent with your quilting compatriots!
Class size is limited – reserve your spot early! Applicants to this class should be comfortable with using Zoom to communicate, and should ensure the stability of their connection, as well as the fidelity of their voice and video communication prior to the day of the class! A simple Zoom tutorial can be found here.

Related Events